Hotronix® Dual AirFusion IQ®
Double the performance
This heat press has two separate base plates which ensure an even more efficient and varied workflow. This innovative concept allows different settings of time, contact pressure and, if desired, temperature per contact surface. Reduce your production time by half with this press. The A and B workstations may be controlled together or separately.
You can save and recall presets conveniently and easily via the touch screen. The Laser Alignment System is included exclusively. It offers a precise alignment of the application on the textile by four individually adjustable lasers. Whether large graphics, numbers or fine details.
The laser system is connected to the workstations of the press and is controlled via touch screen. Multi-stage textile finishing operations are accomplished in a single, effective process. For example, work surface A can be used for pre-treatment while work surface B is used for finishing your product. This new development will improve your workflow by significantly saving time and improving the quality of your prints.
We recommend the use of Hotronix® Dual AirFusion IQ® only in combination with the Panther 100 compressor.
The new Fusion IQ board offers a larger display and improved sensitivity when adjusting the press as well as many new features.
Intelligent troubleshooting and self-diagnosis of the press

Ability to generate printing and production statistics to check productivity

Unlimited number of storable press-on parameters

Production counter

Automatic on/off function
Your benefits at a glance
Stahls' Warranty
Lifetime warranty on the heating element
5 years warranty on the frame construction
2 years warranty on the control board
1-year warranty on the parts and labour
Specifications
240 Volt, 3500 Watt, 15 Amp
38″ (L) x 38″ (W) x 26″ (H) • 260 lbs
96.50cm (L) x 96.50cm (B) x 91.50cm (H) • 118 kg
120 PSI
Flexible
F° or C° adjustable
Temperature adjustable up to 220C° (430F°)
Multiple time settings
Fully automatic, semi-automatic and manual operation possible
Heating plate
Dual quick-release plate
ThreadabilityTM
Workplace without direct heat radiation
Two plates, each 16″ x 20″ | 40cm x 50cm
Technology
Automatic opening function
Automatic pressure through Auto Adjust PressureTM
Touch screen control
Unlimited input of presets
Quality
Made in USA
Durable and robust
Die-cast parts, corrosion-free base and surfaces
UL / ULC / CE / RoHS verified
Hotronix® Dual AirFusion IQ®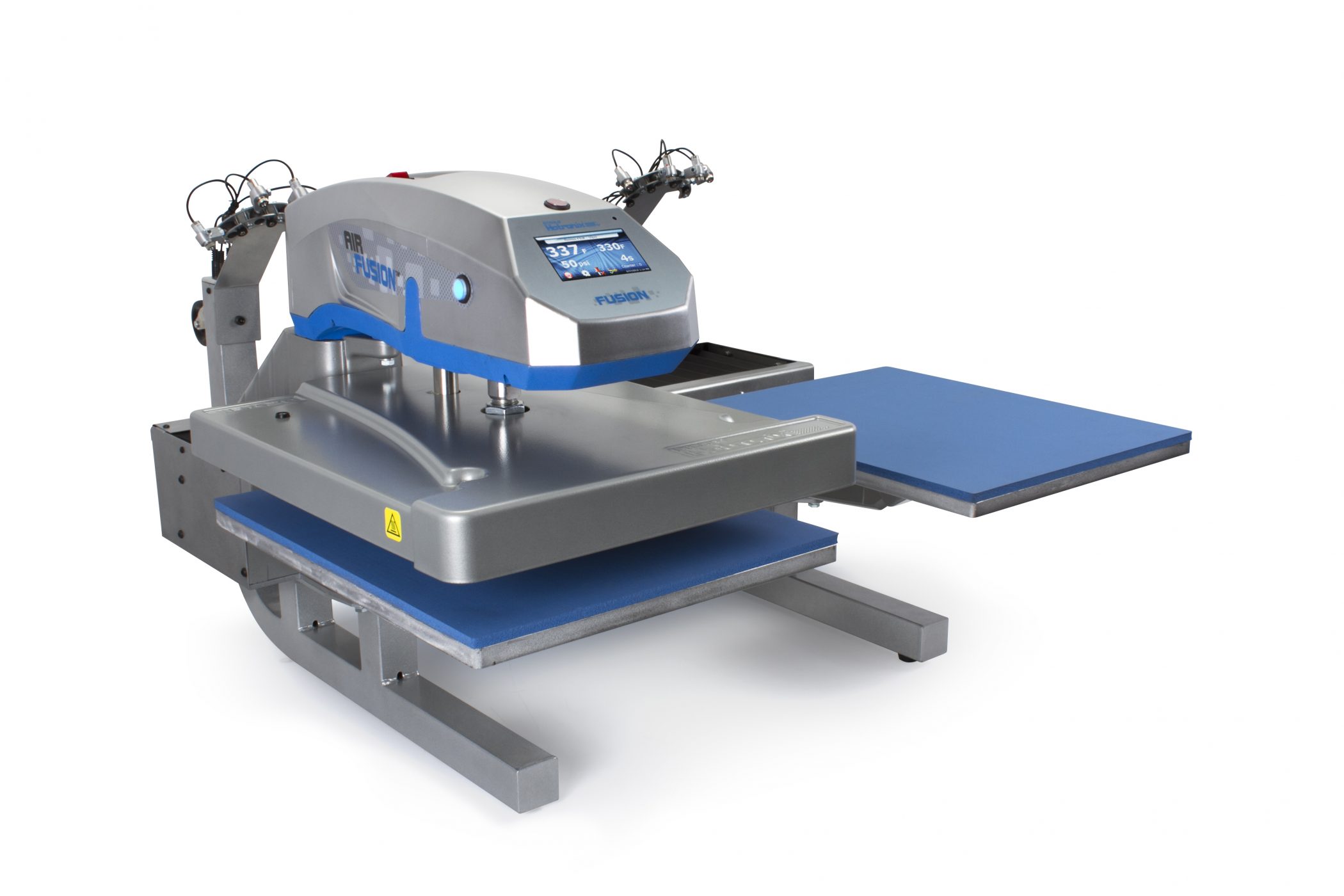 Give us a call, we will be happy to advise you:
+82 41 622 0936
or