Hotronix® AirFusion IQ®
Pneumatic heat press series
Benefit from programmable application settings, flexibility in base plate selection, freedom of movement and simple, automated operation of the heat press. It is also ideal for films that require high contact pressure. The press automatically swings to the side and can swing back again automatically with the foot pedal.
The contact pressure adjusts automatically whether you want to print a sweatshirt or a T-shirt. The stand is height-adjustable and the pressure parameters can be entered more easily than ever before using the touch screen. The base plates are quickly replaceable thanks to the new fastening system and textiles can be mounted in a barrier-free manner. Textiles cannot be printed more easily than with our Hotronix® Air Fusion® (also available as table top version).
The new IQ-Board of the Fusion series offers many new features besides a larger display and an improved sensitivity when adjusting the press.
Intelligent troubleshooting and self-diagnosis of the press

Ability to generate printing and production statistics to check productivity

Unlimited number of storable press-on parameters

Production counter

Automatic on/off function
A compressor is required to operate the press. We offer - as matching accessories - the low-noise compressor Werther SIL-AIR 50/24. We recommend the Panther 100 for large quantities and high contact pressures.
Your benefits at a glance
Stahls' Warranty
Lifetime warranty on the heating element
5 years warranty on the frame construction
2 years warranty on the control board
1-year warranty on the parts and labour
Specifications
240 Volt, 1800 Watt, 7.5 Amp
48″ (L) x 40″ (W) x 60″ (H) • 250 lbs (with stand)
122cm (L) x 102cm (B) x 147cm (H) • 114 kg (with stand)
Flexible
Alternative base plates available
F° or C° adjustable
"Quick Change" system for base plate
Temperature adjustable up to 220C° (430F°)
Heating plate
Cast, snake-shaped heating element prevents "cold spots"
3/4″ (2cm) thick, non-stick coated heating plate
Platinum RTD heating sensor
16″ x 20″ | 40cm x 50cm
Technology
Intelligent IQ-Board
Automatic pressure adjustment
Automatic Timer
3/8″ (1cm) Silicone rubber mat on base plate
Quality
Made in USA
Durable and robust
Scratch-resistant, powder-coated finish
UL / ULC / CE / RoHS verified
Hotronix® AirFusion IQ®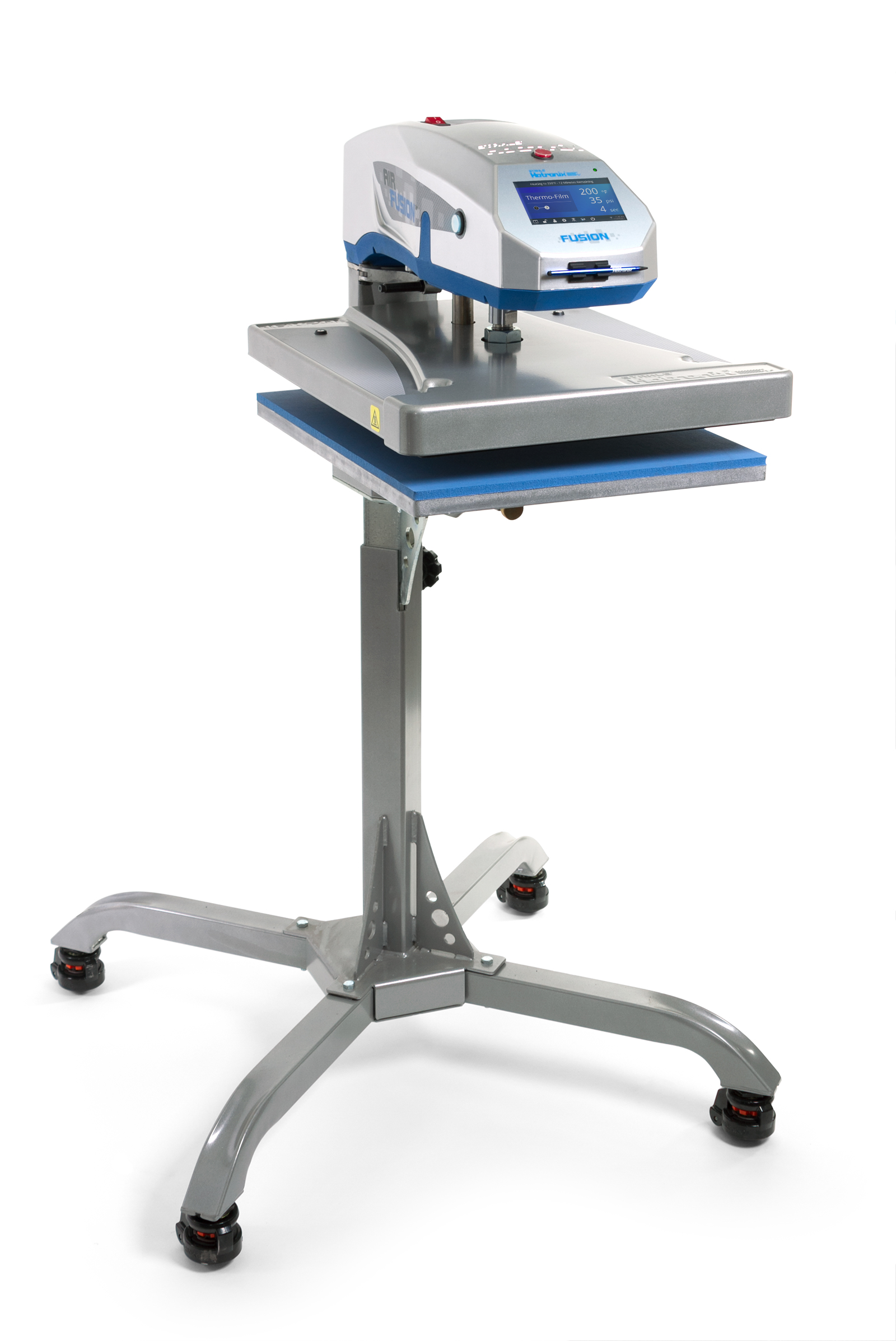 Give us a call, we will be happy to advise you:
+82 41 622 0936
or